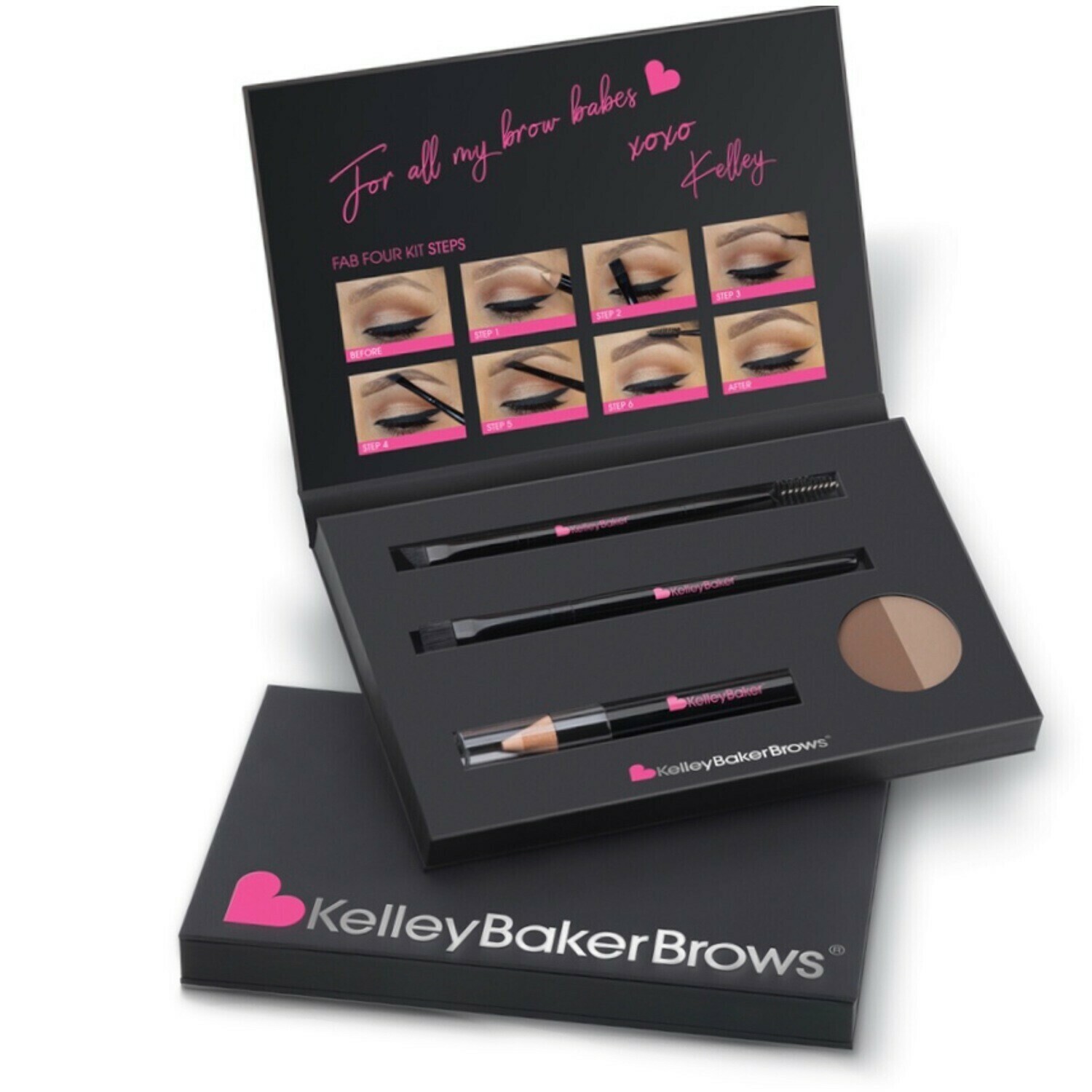 Kelley Baker Brows Fab Four Kit (BROWN/DARK BROWN - LIGHT)
SKU 0020
Product Details
Kelley Baker Fan Favorite, with a twist! Kelley's Fab 4 is now available in elegant compact pallet with TWO BROW POWDER SHADES instead of one.
INCLUDES: BROWN/DARK BROWN POWDER DUO/LIGHT HIGHLIGHTER
Description
Two shade options all in one convenient to use pan will allow you brow styling options for a soft, natural brow and that bolder look when desired.
Whether you have thin brows that need to be filled in or full brows that need a little defining, these 4 brow essentials are simple to use and perfect for any type of brow look you want to achieve.
Save this product for later