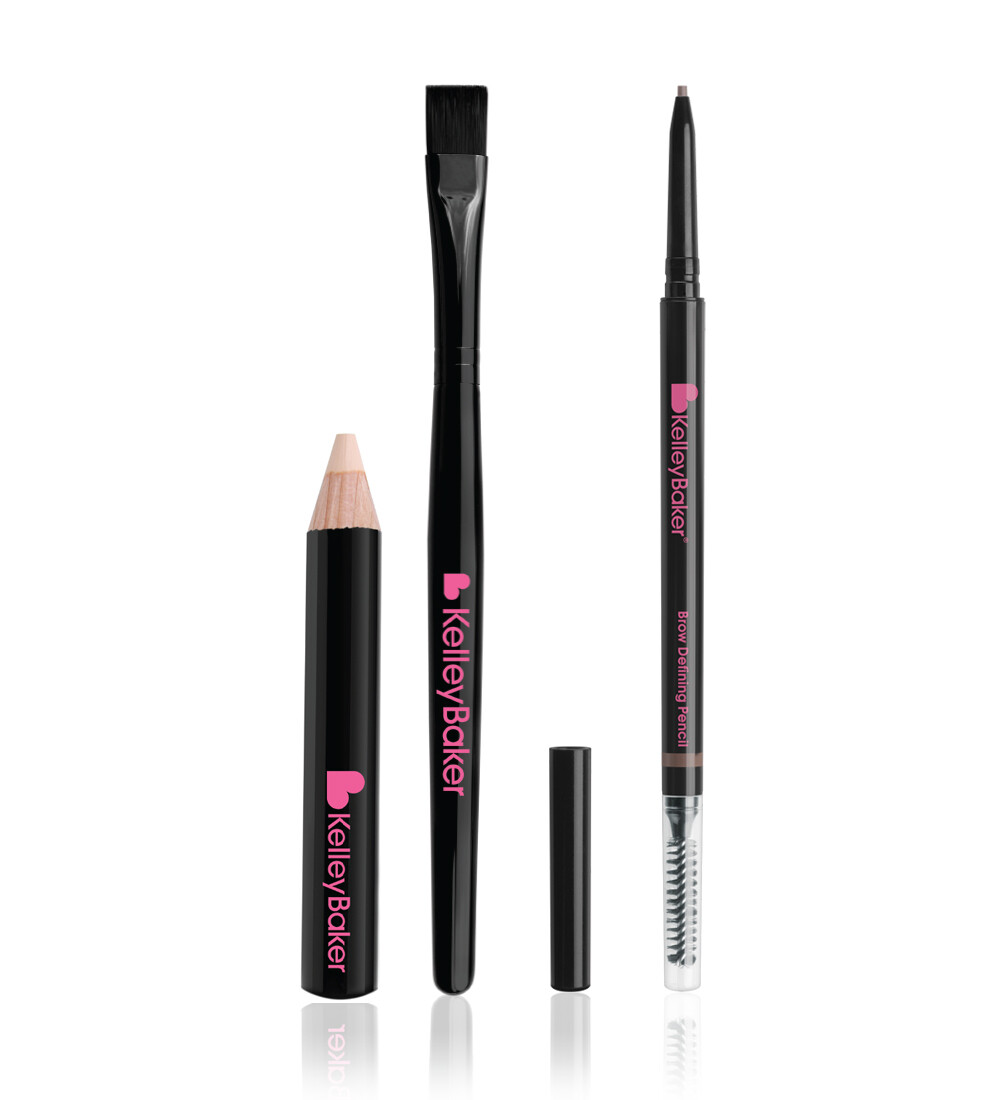 Kelley Baker Brows Three Bee Kit (BROWN/LIGHT)
SKU 0015
Product Details
THREE essential products
Brow Defining Pencil (BROWN)
Camo-Light® Highlighter Pencil (LIGHT)
Highlighter Smudge Brush
Description
Brow Defining Pencil

Net Wt: 0.09 g | 0.003 U.S OZNo more messy brow lines! Kelley is a stickler for straight lines and this ultra fine mechanical Brow Defining Pencil does the job.

Camo-Light® Highlighter Pencil

Net Wt: 1.41 g | 0.05 U.S OZThis soft, creamy highlighter is the true secret to a precise brow line.

Highlighter Smudge Brush

Truly a one of a kind revolution in brush craftsmanship. This firm brush effortlessly blends the Highlighter Pencil and helps to define it into the most seamless line under the brow.
Save this product for later